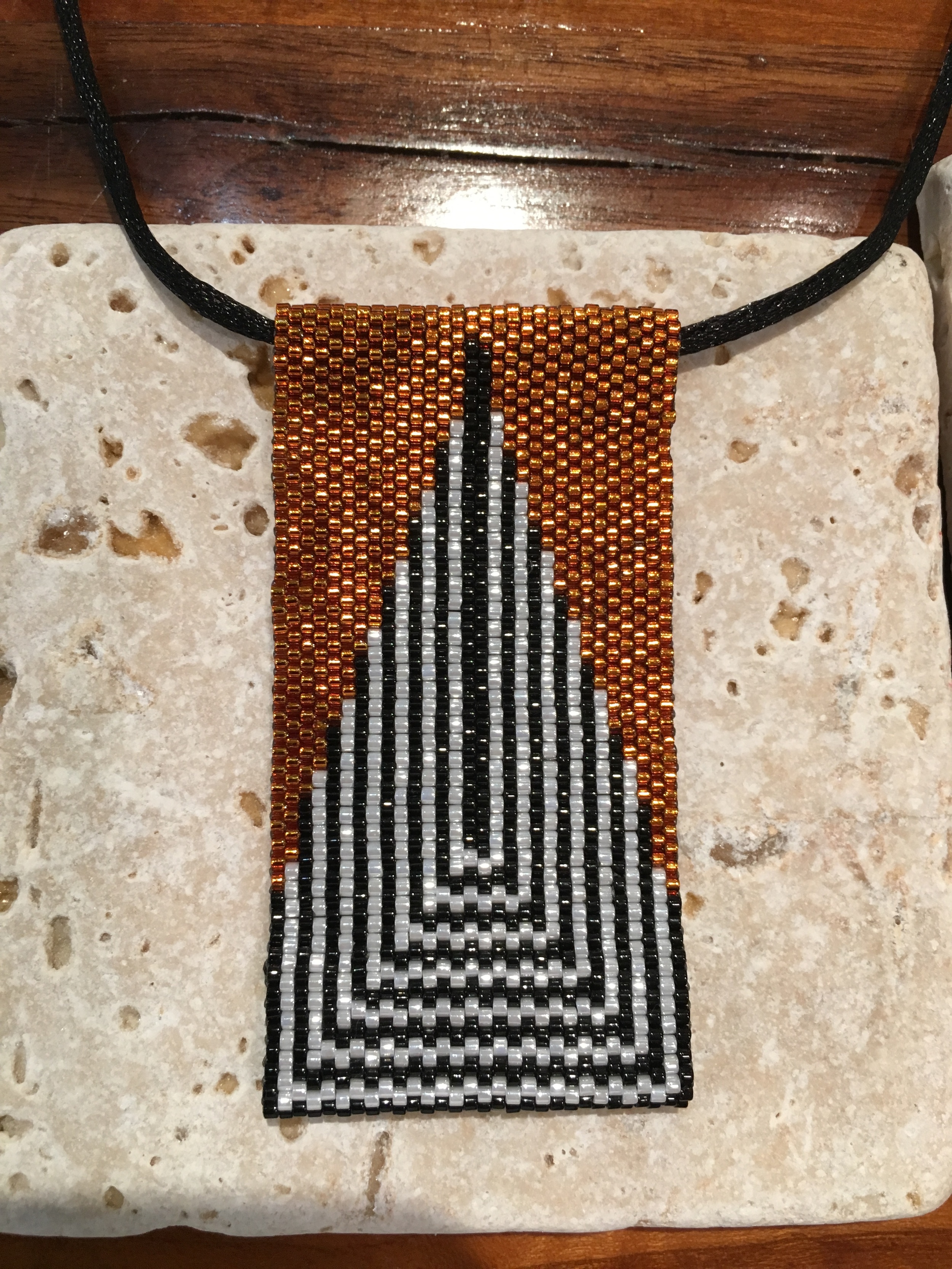 Mary Jae
Mary has always loved being creative. Through the years she has tried many forms of art, but nothing really excited her until she stumbled upon jewelry making. She saw a particular necklace she liked and wondered if she could make it herself. She began researching and educating herself. After many errors and clumsy-looking attempts, Mary finally got to the point where she would finally wear her necklaces and she was off and running. Then friends began asking her to make jewelry for them and actually buying whatever necklace she was wearing. Eventually Mary was asked to join the Alliance Art Gallery in 2007.

Mary buys stones based on their look and the way they feel. She usually does not buy in bulk or make the same piece over and over again. However, if she likes a particular style of necklace, Mary may make it several times using different stones and colors.

Jewelry sets the tone for the outfit and the mood of the wearer. It can dress up or dress down any style you choose. One does not always have to match the exact color of a necklace to your outfit. If you look at nature, the most striking looks are not necessarily the colors you would have thought to put together. It depends on the drama you want from your piece.
Mary changes styles with seasons, thinking of what would go with current fashions. She is continually learning from others and from her mistakes, which is the fun part. It is a wonderful second career and she is very grateful for it.
Mary is a graduate of Northeast Missouri State University with a degree in education. She taught in the field of Special Education for 31 years in Hannibal Mo. Mary began making jewelry in her last two years of teaching.